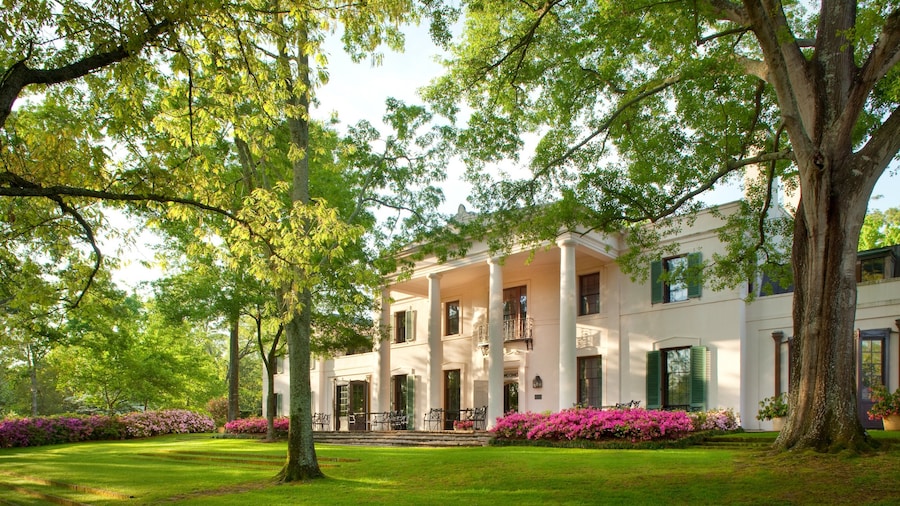 Hotels with Fireplaces
Hotels with Fireplaces in Houston
No matter the time of year, sometimes it just feels like the season to get cozy. And what better way to do so than by cuddling up in front of an indoor fireplace? Whether you're looking to spend a romantic weekend or just settle into a good book by yourself, staying in hotels with fireplaces in Houston is the ultimate way to relax on your upcoming trip. Plus, getting warm and snuggly is even more satisfying when you rack up savings by booking hotels with fireplaces through AARP Travel.
Nothing melts away the stress of the everyday hustle and bustle like a getaway at a cozy retreat with a blazing fire. A stay that feels like a home away from home complete with an indoor fireplace can be the perfect way to cap off a great day of exploring Houston. No matter if you're taking part in outdoor adventures in Houston or just soaking up the sights and sounds of the area, coming back to a hotel with a fireplace in-room is sure to enhance your stay.
Why choose a hotel with a fireplace in Houston? It all comes down to comfort. Beyond options like cozy bedding and maybe a well-stocked minibar, few amenities can help you unwind like an indoor fireplace. Whether you're looking for a rustic retreat or a high-end stay at Houston hotels with fireplaces, warm up to the idea of these extra amenities.
How do you book Houston hotels with a fireplace?
Ready to stoke the flames of a great vacation? Get away from it all and book a hotel with an indoor fireplace in Houston. Stack up your savings by reserving your stay with the AARP Travel Center Powered by Expedia. You'll not only get members-only discounts, you're sure to access the very best rates from Expedia. So, if you're unwinding after an excursion in Houston or just continuing a day of relaxation, make sure to book your fireplace hotel through AARP Travel for the best rates.