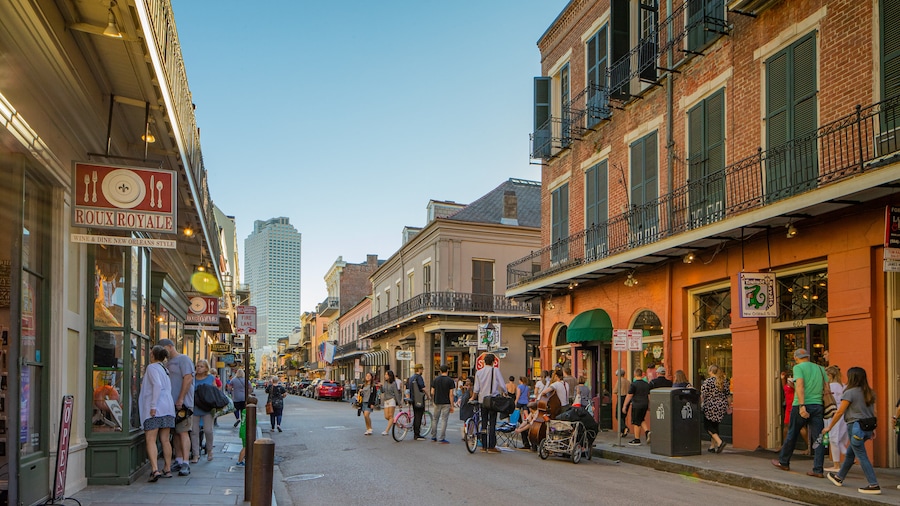 Alternative Accommodations – Hostels
Best Hostels in New Orleans
Travel is all about experiences, whether you're trekking across the world or just miles away from home. And while you may think of backpacking students when cheap hostels come to mind, modern-day hostels appeal to a much more diverse group of people. Hostels are traditionally beloved as a great way to meet fellow travelers and as a more affordable option to hotels. They're the perfect place to rest for the night and then get up and go on your next day of exploring New Orleans and beyond.
What is the difference between a hostel and a hotel?
It's customary for hostels to contain multiple bunk beds in a dorm-style room to be shared with friends (or strangers). So, can couples stay in hostels? The short answer is yes. Some of the best hostels in the world (and maybe even in New Orleans) are private room hostels that feature larger beds and more privacy. There are even bookable accommodations that offer family hostel rooms that provide even more space. Hostels are more commonly found internationally, but USA hostels are beginning to pop up around the country.
If secluded quarters and quiet accommodations are a priority to you during your travels, there are boutique and luxury hostels that offer upgraded private rooms, elevated décor, and higher end amenities. It's possible to get the affordability and energy of a hostel with some elements of privacy that you'd usually only find by staying in a hotel.
Find a hostel in New Orleans
Ready to take the plunge and book one of the best hostels in New Orleans? Booking is simple (and even more affordable) when you use the AARP Travel Center Powered by Expedia to find your hostel. Not only do you get members-only discounts, you also get the added bonus of finding deals on the best hostels in New Orleans with Expedia. Just select which hostel best fits your getaway, then book with AARP Travel and get the best rates around. No backpack required.
Can't find what you're looking for? Check out these other accommodation options...
Bourbon Orleans Hotel
717 Orleans St., New Orleans, LA
4.6/5
Wonderful! (1,342 reviews)
"Location was great...staff was friendly and helpful. Rooms were a bit dark, but large and comfortable."
Reviewed on Sep 21, 2021
Bourbon Orleans Hotel
Wyndham New Orleans - French Quarter
124 Royal St, New Orleans, LA
4.2/5
Very Good! (2,711 reviews)
"It was located in the center of the French Quarters"
Reviewed on Aug 31, 2021
Wyndham New Orleans - French Quarter
Lowest nightly price found within the past 24 hours based on a 1 night stay for 2 adults. Prices and availability subject to change. Additional terms may apply.
Travel to New Orleans & Explore
More Ways to Travel: New Orleans
Heading to New Orleans? Explore New Orleans with Expedia's Travel Guides to find the best hotels, vacation packages, car rental deals and more!