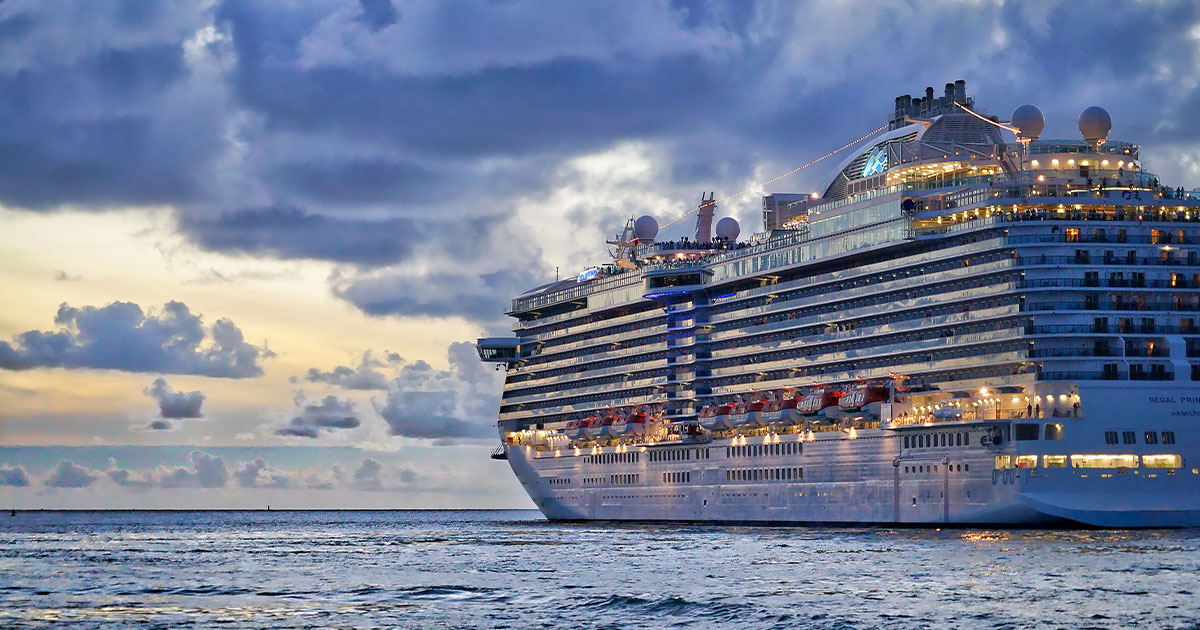 Over the last decade, many seniors have discovered that cruising is their perfect type of vacation. The fact that accommodations, meals and even entertainment are already taken care of, is a big plus when it comes to choosing how to spend their next holiday.
With so many cruise lines and many new ships entering the market, it might be overwhelming to determine the best option. In the Ultimate Guide to the best Senior cruises, we showed you the best cruise lines and best cruise destinations for those living in their golden years.
Now that you have a clearer idea of the type of cruise you want to book, follow these 5 cruise tips that will guarantee you a great deal:
1. Senior cruise deals
If you're 55 or over, Azamara, Carnival Cruise Line, Celebrity Cruises, Norwegian Cruise Line, and Royal Caribbean Cruise Line offer discounted cruise rates on select departures for you and one traveling companion sharing your stateroom. Only one person in the stateroom needs to be a senior to take advantage of this discount.
2. Take advantage of cruise line promotions
There is a multitude of savings opportunities available through early booking discounts or special sales. Offers such as free airfare, free beverage package, free onboard spending money, and free prepaid gratuities all add value to your cruise vacation.
3. Be flexible with your travel dates
If you can travel at any time, you will be able to take advantage of a limited-time promotion, or last-minute blow out on a close-in departure. These deals may require immediate booking and payment but are oftentimes the best priced.
4. Solo cruising for seniors
If you find yourself cruising solo, there are a variety of cruise options and services that will ensure you have an enjoyable voyage. Read more about solo cruising in this article.
5. Work with a professional travel advisor
A professional travel advisor can help you select the cruise line and cruise ship that is right for you, based on your interests, wishlist, and budget. Travel professionals also receive early notices of special promotions and extra incentives to get you the best cruise deal.
Get in touch with a cruise expert here!
Few more considerations before you book your cruise
Overcoming mobility challenges at sea 
Most of today's cruise ships are 100 percent accessible, with ramps and elevators reaching all decks. Some pools are outfitted with hydraulic lifts for those guests in need. A limited number of staterooms are designed with extra floor space, grab bars, and a roll-in shower to accommodate guests using wheelchairs and scooters. Wheelchair assistance is also readily available during the embarkation and disembarkation of the vessel. Alternatively, you may also rent a mobility device for the duration of the cruise, which will be delivered to the ship for you.
Protect your travel investment
Lastly, ensure you have sufficient travel insurance for cancellation and out-of-country medical coverage. Medical costs out of the country can be expensive even for minor sprains and injuries, and exorbitant for hospital stays, surgeries and medical evacuations. It is therefore essential to arrange sufficient coverage.
Travel insurance is a small investment to protect your valuable cruise vacation and guard you against unexpected expenditures, it is something you should never leave home without.
We hope you find these tips helpful and make the most out of you next cruise holiday!
Ming Tappin
Your Cruise Coach