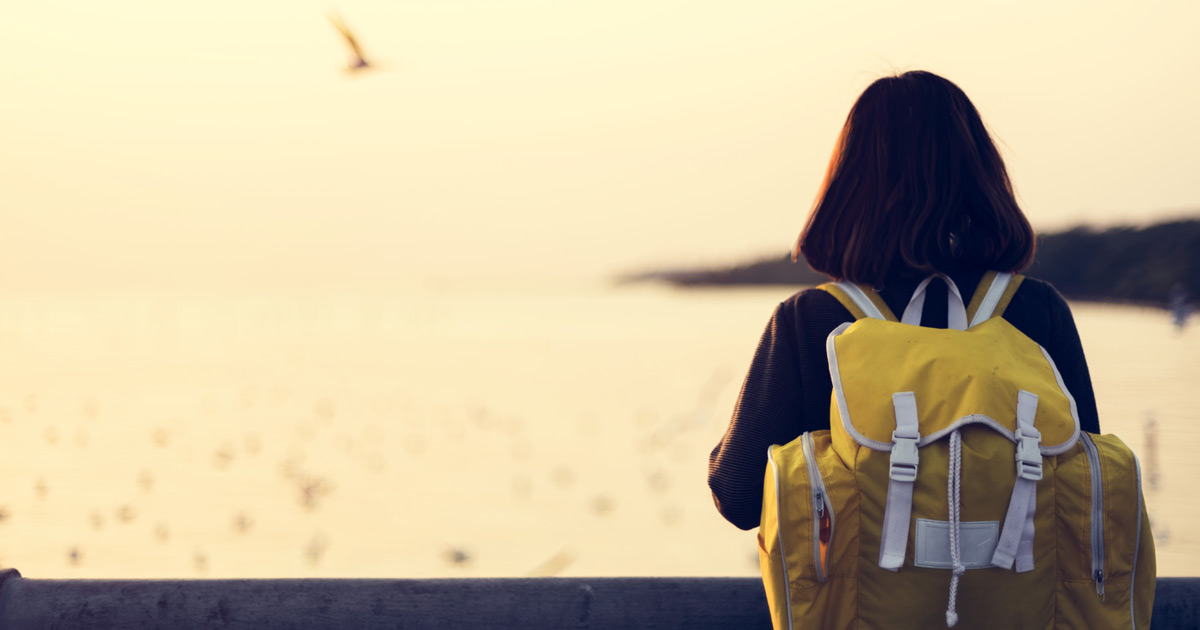 ---
If you're a female solo traveler, there's a lot on your mind when it comes to picking your next destination. You're already aware of solo travel myths and safety concerns, and now you want to pick a place that you will enjoy.
Maybe you want to explore a city where a female mayor is in charge. Or perhaps you want to experience a museum dedicated to female pioneers. Of course, not every city has these perks—that's the beauty of travel.
To help you choose your next destination, we've gathered 11 of the best places to travel alone for women. In a variety of ways, these cities celebrate and recognize women for their contributions to society.
Thanks to Lexington's long lineage of prominent women in history, it has earned a spot among the top solo female travel destinations. These remarkable people include Harriet Drury Van Meter, who created the International Book Project in 1966, and Delia Webster, an abolitionist who ran a safe house on the Underground Railroad. This city knows girl power.
Travel here and visit the Mary Todd Lincoln House, the childhood home of the nation's 16th First Lady. While you're in town, learn about the city's Breaking the Bronze Ceiling campaign. This an effort to build statues in Lexington that represent the suffrage movement. These bronze sculptures will celebrate the 100th anniversary of the 19th Amendment.
Stay at Lexington hotels
Women are well represented in this SoCal city. In fact, currently women make up the majority in City Hall with 70 representatives. Local women like Madge Bradley, San Diego's first female judge, and Bonnie Dumanis, the city's first female district attorney, helped paved the way for this progress.
On your visit to San Diego, head to the Women's Museum of California. The exhibits educate and inspire, highlighting women's contributions in California history. Next, get up close and personal with the sculpture of Kate Sessions, the Mother of Balboa Park. This is the city's only statue dedicated to a named real-life woman. It stands at the entrance to Balboa Park on the Laurel Street Bridge.
Check out San Diego hotels
Seneca Falls is one of the best places for single women to travel, because the city has long been an advocate for women. In 1848, it hosted the Seneca Falls Convention. The first women's rights convention sparked the women's suffrage movement. Retrace the steps of powerful women.
During your visit, check out the National Women's Hall of Fame, which honors more than 280 inductees. This exhibit celebrates American women who have contributed to society in the arts, education, business, philanthropy, and more. Next, take a tour of the Elizabeth Cady Stanton House, known as the Center of Rebellion. It's located within the larger Women's Rights National Historical Park. The park commemorates women who contributed to the suffrage and anti-slavery movements.
Book hotels near Seneca Falls
When you think of influential women from Little Rock, you may picture the six females of the Little Rock Nine. As high schoolers, these brave women helped change the course of history with their involvement in the Civil Rights Movement.
Begin your adventures at the women's suffrage sculpture at the Vogel Schwartz Sculpture Garden in Riverfront Park. Titled Every Word We Utter, it celebrates those who help fight for women's right to vote. For another view of women in American culture, visit the Purse Museum. This attraction portrays the evolution of women through their fashion. Still craving more? Check the Arkansas Women's History Institute's calendar to see if they're hosting events while you're in town. It's clear that when it comes to solo travel for women, Little Rock is a prime place to visit.
Reserve one of the hotels in Little Rock
Trenton has its fair share of notable women, too. You may recognize the name Dorothea Dix, known as the nation's first mental health activist. In 1848, she built the Trenton Psychiatric Hospital, the first of its kind in the state.
Find out more about Dix's contributions, along with other prominent women, on the New Jersey Women's Heritage Trail. It's a collaboration between Trenton's Historic Preservation Office, the Alice Paul Centennial Foundation, and nearly 100 historic sites. As a female solo traveler, you'll enjoy following the trail and learning about past and present women of New Jersey.
Pick from the Trenton, NJ hotels
This year, women earned the majority on San Antonio's City Council. This is only the second time it has happened in the city's history. But women are doing far more than just running politics in San Antonio. The city was also recently recognized as a top Texas city for women-run businesses.
During your travels, support local women by visiting their establishments. Dine at Bite Restaurant, order some schnitzel at Little Gretel Restaurant, or get your hair done at Mint Salon. Also keep an eye on the San Antonio Museum of Art. The much-anticipated Texas Women: A New History of Abstract Art exhibit opens in 2020 and it will explore Texan female artists and their contributions.
Reserve one of the San Antonio hotels
Las Cruces is another excellent choice for solo female travelers. The city has a commitment to recognizing women in combat. Las Cruces joins Arlington County, Virginia, as one of two U.S. places with a memorial dedicated to female veterans.
First stop on your itinerary: the Women's Veterans Memorial. Only the second of its kind in the nation, it honors women who served in the armed forces. Located at the Veterans Memorial Park, this powerful monument showcases six bronze statues of women in uniform. Afterward, take a hike on of the trails in the Women's Pioneer Park. The Women's Improvement Association dedicated the 2.1-acre park to the city in 1942.
Discover hotels near Las Cruces
When it comes to the best places to travel alone as a woman, Savannah is a great choice. This city was practically built on female empowerment. Juliette Gordon Low is a household name in this city. Inspired by the Boy Scouts, she founded the Girl Scouts of the USA and her legacy has empowered girls for generations.
Begin your Savannah vacation with a stop at the Juliette Gordon Low Birth House. Take a tour of this landmark and don't miss the Girls Writing the World literary exhibit. In keeping with the theme, head to the Girl Scout First Headquarters, which has a shop and a museum. Before leaving town, visit to the Flannery O'Connor Childhood Home. The museum includes memorabilia from the famous American author.
Book one of our Savannah hotel deals
Wyoming is nicknamed the Equality State, and for good reason. In 1869, the territory approved the first law allowing women to vote and hold office. When you visit Laramie, you'll learn all about the state's pioneering women.
During your stay, make a beeline for the Wyoming's House for Historic Women. This attraction celebrates the contributions local women made toward the suffrage movement. Snap a photo with the statue of Louisa Gardner Swain, the first women to cast a ballot in a general election in America. For more suffrage exhibits, visit the Laramie Plains Museum.
Browse through our Laramie hotels
From notable suffragists, such as Lucia McBride, to Dorothy Dandridge, the first African American women to grace the cover of "Life" magazine, Cleveland has had its fair share of leading ladies.
Begin your solo travels at the International Women's Air & Space Museum. The museum showcases artifacts related to female aviation pioneers, from Amelia Earhart to Ruth Nichols. If you're visiting in 2020, mark your calendar. March through July, the Cleveland Art Museum is hosting the female-centric Golden Needles: Embroidery Arts from Korea. Also, the Women and Politics exhibit goes on display in May at the Cleveland History Center.
Don't miss hotels in Cleveland
Even in today's political scene, it's not every day you see a female mayor. But in Fort Worth, you'll find Betsy Price calling the shots.
While you're exploring Fort Worth, make time for a visit to The National Cowgirl Museum and Hall of Fame. It's the world's only museum dedicated to these trailblazing women who contributed to the American West. The museum covers all kinds of female pioneers, from ranchers to artists.
Stay at hotels near Fort Worth
Whether you're looking to learn more about women's contributions to society or to simply explore a new city with interesting attractions, these are all great places for female solo travelers. For more travel recommendations, check out our guide for solo seniors.