It's not always easy rounding up the whole family for a get-together. Between the newborn babies and opinionated teenagers, it can be tricky getting everyone to agree, but that shouldn't keep you from a big family getaway. The memories your whole family will create during a multigenerational vacation are worth it!
We recently offered some tips for planning a multigenerational trip. Now, for more inspiration, we're providing nine incredible family get together ideas. No matter which family members you're traveling with, these cities are sure to appeal to everyone.
Port Angeles is a vacation spot the whole family will agree on. Olympic National Park is magical no matter your age, as the wheelchair and stroller accessible paths wind all the way to Rialto Beach. Stand before the magnificent ancient trees in the temperate rainforest, and then round up the crew for an afternoon at The Art Park. Everyone will love searching for the hidden artwork scattered around this five-acre outdoor museum.
You'll be pressed to find a better way to bond with your family than by eating peanuts and cheering for the Reds at Cincinnati's Great American Ballpark. Keep in the sporting spirit with a visit to Cincinnati Reds Hall of Fame and Museum, where every member of your family will get lost in the fascinating memorabilia. Still have some time to spare during your vacation in Cincinnati? It's never too early (or late!) to learn and appreciate the stories of heroes past at the Underground Railroad National Freedom Center.
What's better than shooting down a rollercoaster head first? Watching your grandkids do it! There's a little something for everyone at Silver Dollar City, from kiddie rides to culinary classes. You'll soon find that the city of Branson has all kinds of entertainment, whether you're looking for some Civil War-themed entertainment at Dolly Parton's Stampede or some good times aboard the Showboat Branson Belle. You can even charter your own boat at State Park Marina for a sun-filled day on the water during the ultimate Branson family vacation. 
Your whole family might not all agree on the same horse, but they all love a good derby race! Venture over to the Kentucky Derby Museum in Louisville, where you can tour the famous racetrack. What's another Louisville staple your clan won't want to miss? A tour of the Louisville Slugger Museum & Factory, where baseball lovers of every generation will find themselves captivated by the hands-on exhibits and stories of America's favorite pastime.
You just might be surprised at how much fun you'll have with the little ones at Kiddie Park. Designated America's oldest children's amusement park, this attraction will stir up some nostalgia, from the carousel to the carnival games. Afterward, settle into one of the family-friendly shows at the historic 1929 Majestic Theatre. And if the 21+ members of your family are craving some adult time, join a Happy Hour Tour to explore behind the scenes! San Antonio has it all.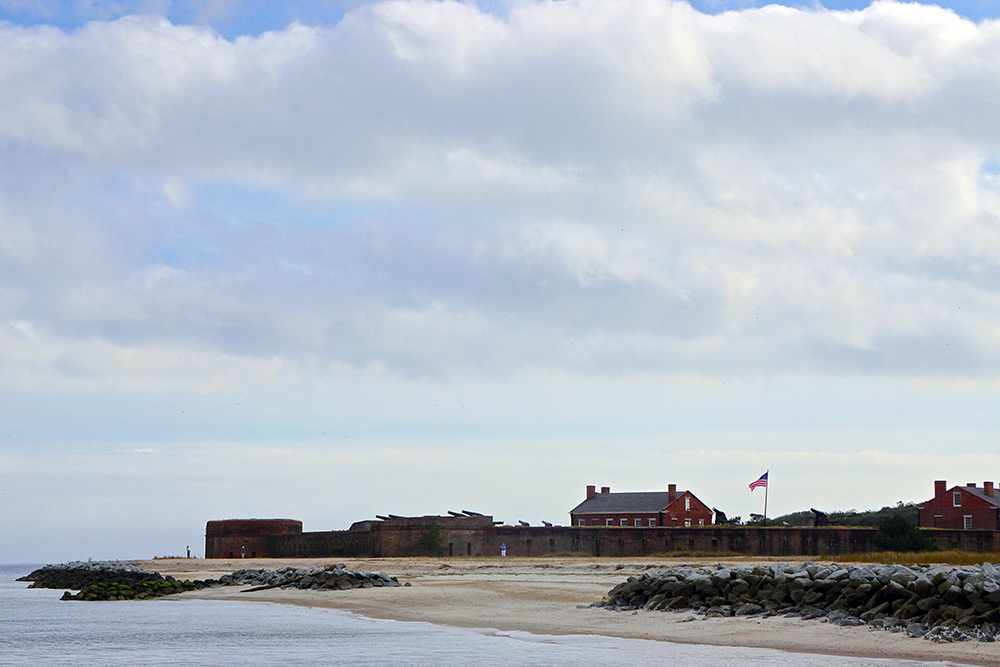 It won't take much to convince everyone to take a family-centric Amelia Island vacation. Have some history nuts in the family? Head to the Amelia Island Museum of History. Craving some time outdoors? Take a romp around peaceful Fort Clinch State Park. In need of retail therapy? Hit the shops in Historic Downtown Fernando Beach. As for the sand and sea, no one will complain about spending the day at Main Beach Park, which is wheelchair and stroller accessible.
Your family members have their different interests, but no one can deny how amazing the Palm Springs Aerial Tramway is! As the largest rotating tram car in the world, this attraction serves up amazing views of Chino Canyon. Once you reach Mountain Station, hike around the trails or dine at an elevation of 8,516 feet—yes, it's OK to brag! The desert destination is also within easy access of other family-friendly spots, from Joshua Tree National Park to the quirky Cabazon Dinosaurs.
Yes, we've celebrated Charleston as a hot spot for retirees in the past, but it's a solid vacation destination for the whole family, too. Climb aboard The Schooner Pride and sail around Charleston Harbor, or zip over to Sullivan's Island to spend the day on the beach and learn about the region's ties to the Revolutionary War. Next up, let the little ones run around as you stroll through Battery & White Point Gardens, and spot Fort Sumter in the distance. 
You won't have any trouble rounding up your family to meet you in Hawaii! Blue water and sandy beaches? Yes, please. You'll earn major points with the grandkids when you treat the whole family to a day at Wet 'n' Wild Hawaii, where you can brave the Tornado waterslide or float down Kapolei Kooler. Prefer a quieter afternoon? Check out the exhibits at the Honolulu Museum of Art, or venture around the colorful native plants at Lyon Arboretum at the University of Hawaii at Manoa.