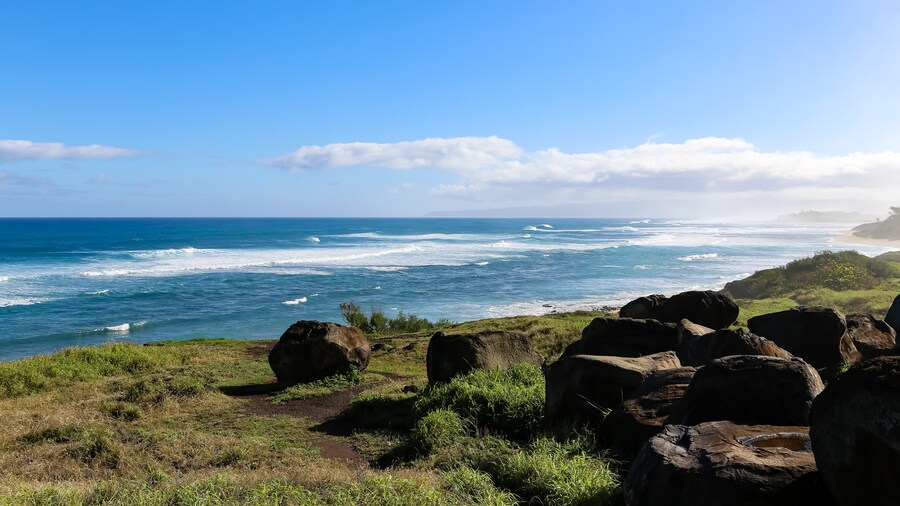 Your Guide to Waialua Hotels
If you're looking for a good rate for when you head to Waialua, The AARP® Travel Center Powered by Expedia® has plenty of options available for you. We combine AARP members-only benefits with the best rates from Expedia. You can opt to use your membership to book a hotel that's closest to the sights, or even at a 5-star resort that pulls out all the stops. With AARP Travel Center, your hotel reservation options will be endless.
Get Ready for Your Waialua Getaway
There are hotels to choose from in Waialua, with reviews to check out so that you and your partner will know what to expect at each possible accommodation. Once you check-in to your Waialua hotel room, you can investigate all the possible things to do in the area. You can ask your hotel's front desk or click on our "Things To Do" tab if you are unsure where start off your vacation in Waialua. You can improve your savings by booking a picturesque vacation with the Travel Center. Most importantly, you will travel with confidence knowing that we've got your back. You will get the rest and relaxation that you deserve with us as your travel guide.
Reserve Your Hotel with the AARP Travel Center Today
We'll make it inexpensive for you to book your next vacation getaway. Whether you are coming to Waialua for a family get-together or pleasure, we are going to make sure that you get the greatest prices around. So when you are ready to see Waialua's and , we'll help you get everything booked for you and your grand kids. Thanks to our discounted travel rates, you don't have to worry about pulling out all your savings in order to have your ideal holiday. With AARP, you'll look forward to planning your next vacation. You'll have peace of mind throughout your entire vacation. Why? You scored the best deal possible. Both you and your wallet will be glad about your travels when you book with AARP.