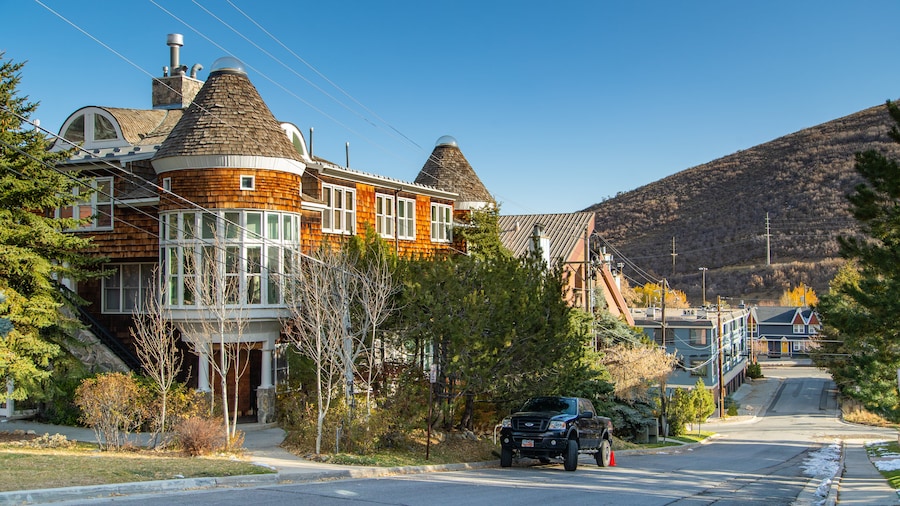 Choose from AARP Discount Park City Hotels with Free Cancellation
Lowest nightly price found within the past 24 hours based on a 1 night stay for 2 adults. Prices and availability subject to change. Additional terms may apply.
Your Guide to Park City Hotels
Are you traveling to Park City to take your grandchildren the sights, or for a much-needed excursion? AARP® Travel Center Powered by Expedia® can assist you in getting the hotel of your dreams for an outstanding price. We have a broad selection of hotels to pick between. You can use your member benefits to schedule a 5-star accommodation that puts on the ritz, or a hotel that is within walking distance of the sights you want to see. Save on your accommodations with your membership, so you do not have to worry about saving up for activities in Park City.
Wonderful Accommodations in a Fabulous Location
In Park City, we have lined up 6072 hotels that offer great rates through the AARP Travel Center powered by Expedia. Once you check-in to your Park City hotel room, you can investigate all this area has to offer. You can ask your hotel's concierge or click on our "Things To Do" tab if you are unsure where start off your vacation in Park City. If you are looking to work on your golf game during their vacation, you're in luck. Make sure to bring your clubs, because there's five golf courses in Park City. You can easily schedule a tee time at courses like Park City Golf Course. You can maximize your savings by putting together a picturesque vacation with us. When you book with AARP Travel Center Powered by Expedia, you will spend more time making the most out of your trip, no matter where you decide to travel.
Reserve Your Hotel with the Travel Center Today
We'll make it inexpensive for you to book your upcoming hotel stay. It doesn't matter whether you are coming to Park City for business or pleasure, we are going to make sure that you get the best deals available. Ready to play like the pros do at Park City Golf Course or Jeremy Golf & Country Club in Park City? We're here to help you make the plans. And you do not have to fret about pulling out all your retirement savings to have a superb time, thanks to our discounted vacations. With AARP, you'll look forward to planning your next vacation. You'll have peace of mind during your entire vacation. Why? You scored the best deal possible. Both you and your wallet will smile when you book with AARP.