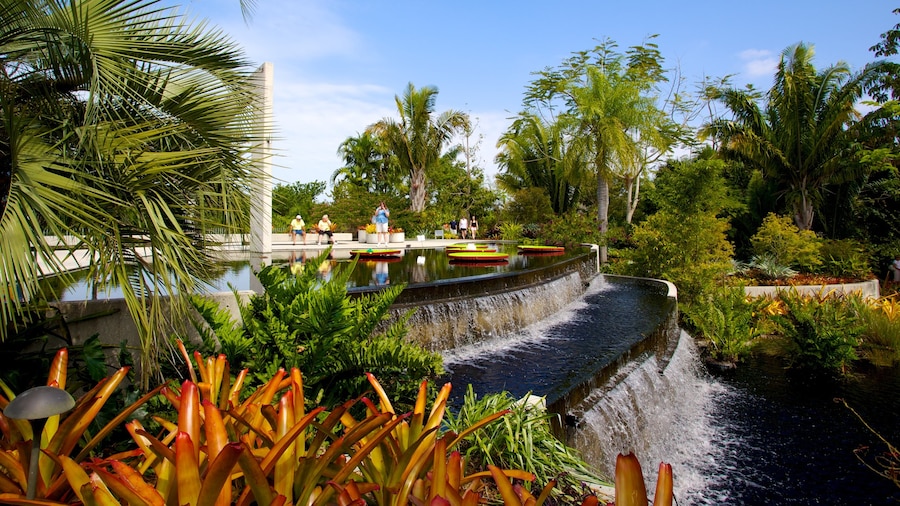 Take the Family to East Naples
Looking to plan your next big trip with the whole family? East Naples offers some of the best family-friendly activities, hotels, and amenities, so you can rest easy, because your clan is going to love the vacation that you plan. When you book with the AARP Travel Center Powered by Expedia®, traveling to East Naples is easier than ever. You'll find that with your member status, you can combine your members-only discount with the best rates from Expedia. Forget stressing over the cost—you'll be getting the best value available.
Family-Friendly Activities in East Naples
We have put together a list of some of the best family-friendly activities nearby. There's something for the entire family at the Naples Zoo @ Caribbean Gardens. Make sure you dress warmly or bring a coat if you're coming in the winter. Please also pay attention to what excursions or activities are outside. You may want to grab some hot chocolate at a local cafe before spending the day outdoors. Make sure you schedule your driving time carefully, as you may encounter a longer commute in East Naples.
Family Resorts in East Naples
AARP Travel Center Powered by Expedia® can assist you in getting the hotel you want at an outstanding rate. You can take advantage of your AARP membership benefits to set up a 5-star accommodation that puts on the ritz, or a hotel that is near all the spots you want to see.
Book Now & Save
If you are looking to make a legendary family getaway that you and your relatives will reminisce over for years, you're in good hands with AARP Travel. Whether you are looking for an energetic activity, educational enjoyment, or just some laid-back family time, all you have to do is pack your bags and let us do the rest. So, let AARP Travel help you find a hotel that will keep everyone happy without breaking the bank.