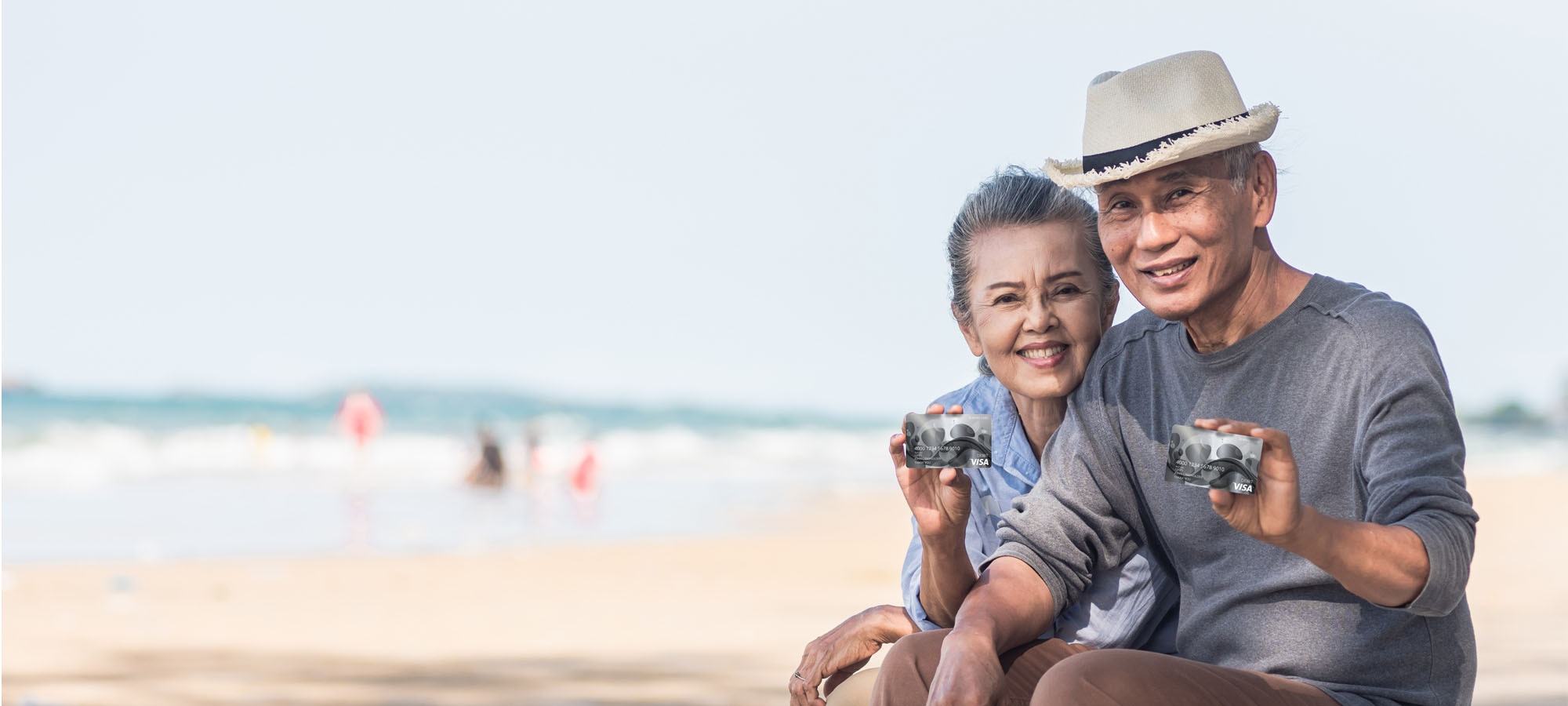 How it works
How it works:
Book a flight + hotel, flight + car, or flight + hotel + car in the same trip on the AARP Travel Center Powered by Expedia.

You will receive a redemption email within a week of your travel start date with instructions on how to redeem your $50 for a gift card of your choice.

Track your card balance on the website provided in the redemption email.

If you have problems or questions once you receive your redemption email, please visit help.tangocard.com.
---
*Terms and conditions: 
To qualify, you must book a "Flight Package Trip" (meaning, a trip which includes a flight and at least one of a hotel stay or rental car booked together) through the package booking option of the AARP Travel Center powered by Expedia (http://www.expedia-aarp.com). One $50 Gift Card will be distributed per Flight Package Trip regardless of the number of passengers on such booking, and redemption information will be sent to the email address provided to the AARP Travel Center powered by Expedia when booking your Flight Package Trip. Canceled Flight Package Trips will be excluded. Gift Card will be delivered pursuant to the Redemption Instructions by Tango Card, Inc. You will receive your gift card within a week of your travel start date. You understand and agree that Expedia may share your contact information with Tango Card, Inc. solely for the purposes of enabling redemption of the $50 Gift Card. Additionally, Expedia and/or AARP reserves the right, in its sole discretion, to disqualify you, if it finds you to be acting in violation of the Terms & Conditions of http://www.expedia-aarp.com, this program, or in a fraudulent or deceptive manner. Expedia and/or AARP may cancel this promotion at any time for any reason.
Reward Link is managed by Tango Card, Inc. Reward Links expire on the date stated on the Gift Card and are valid within the USA only. Reward Links are issued to Reward Recipient without charge for loyalty, award, or promotional purposes, and are not sold to consumers. Your Reward Link balance may be redeemed for national gift cards and can be accessed at any time by clicking the Reward Link URL. Gift Card can only be redeemed by the Reward Recipient; Gift Card cannot be transferred, sold or exchanged. All redemptions are final. Reward Link balances from different programs cannot be combined. No fees apply to Reward Link. Please treat like cash. Please view our full terms of service at https://www.rewardsgenius.com/reward-link-terms-of-service. Use of this Reward constitutes acceptance of the Reward Link terms of service. Separate terms and conditions apply after Reward Link redemption based on merchant selected for redemption.