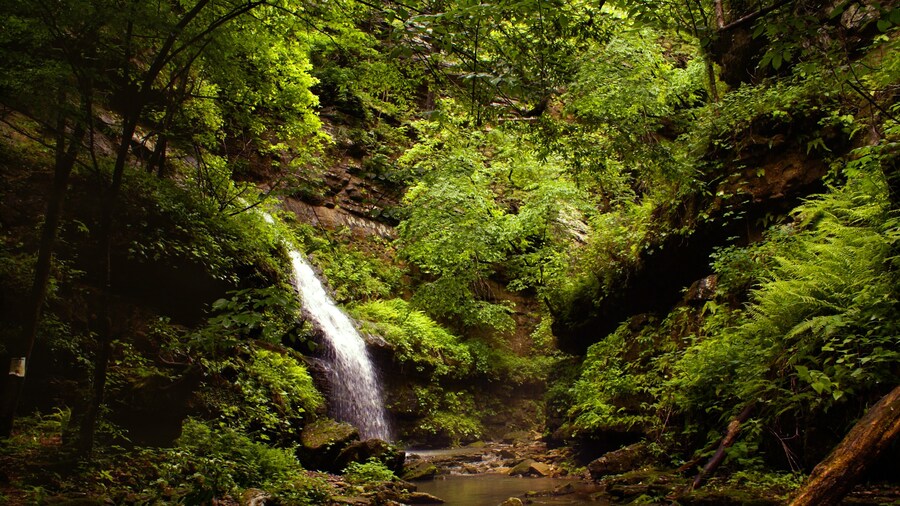 Photo by Britt Garcia
Jasper Hotels
Are you traveling to Jasper for a peaceful sabbatical, or are you wanting to show your grandchildren the area? AARP® Travel Center Powered by Expedia® can help you get the hotel of your dreams at an outstanding value. There are numerous lodging options for you and your family to pick between. You can use your member benefits to set up a hotel that is near the sights you want to see, or a 5-star accommodation that puts on the ritz. There is plenty to do and see in Jasper, and with us, you will save a ton on your vacation.
Wonderful Lodgings in a Fantastic Area
There are accommodations to pick from in Jasper, with suggestions to look over so that you and your fellow vacationers will know what to expect at each possible accommodation. Once you get settled in your Jasper hotel room, you can investigate all the possible things to do in the area. You can ask your hotel's front desk or click on our "Things To Do" tab if you are unsure where start off your vacation in Jasper. If there are something else you're specifically in search of in Jasper, we can help you find them. Thanks to our discounts through AARP Travel Center, you will be able to enjoy and relax your getaway knowing you've scored the greatest deals.
Book Your Hotel with the AARP Travel Center Powered by Expedia Today
We're here to help you get the greatest deals around when you book your next Jasper vacation. So when you're ready to see Jasper's and , we will help you make every preparation that you need to make your stay perfect. Thanks to our great travel deals, you do not have to fret about pulling out all your retirement savings in order to have your ideal trip. With AARP, you'll look forward to planning your next vacation. You can have peace of mind in knowing that you've scored the very best deal. Book with AARP Travel Center Powered by Expedia, and both you and your wallet will be glad about your travels.