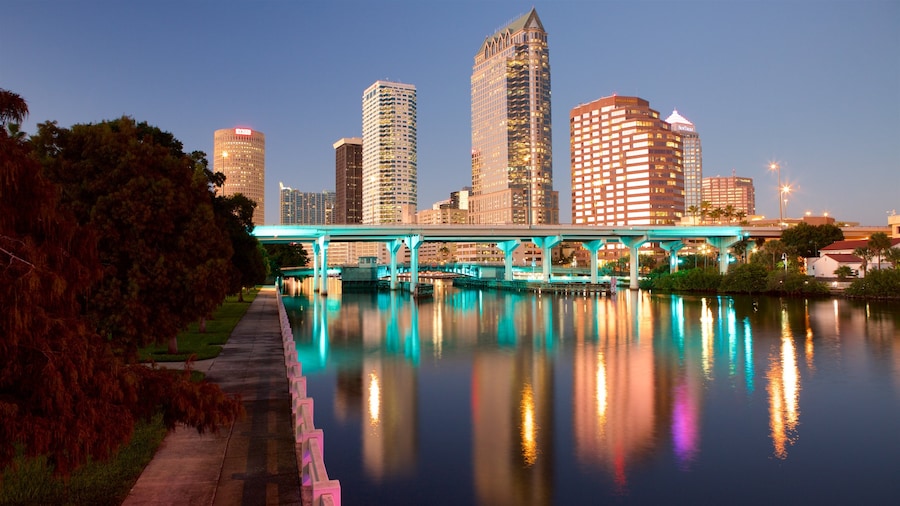 Top Tampa Intl. Car Rental Deals
Don't see what you're looking for?
See all car rentals in Tampa Intl.
View all cars
Rental Cars in Tampa Intl.
You've spent all that time arriving at your destination. If you're like most of us, you're feeling frazzled and fatigued. You really don't want to spend more time calling for a cab or navigating confusing bus schedules. Car rentals will help you start your vacation immediately. No more waiting for your rideshare driver or dealing with bus schedules. With AARP Travel, you can get the car or truck you want from the best car rental agencies at a fabulous discount rate. Get yourself on the road to independence today!
Hit the streets in Tampa Intl.
People go to Tampa Intl. for a reason. This town is not too big, but it's also not too small. We think it's just right for when you need a break from the frenetic energy of a big city, but still have options to keep you entertained during your stay. With four golf courses less than 10 miles away, you may want to upgrade to a full-size or SUV to store your golf clubs. Grab your best driver and hit up courses like Rocky Point Golf Course, Palma Ceia Golf & Country Club, Countryway Golf Course, and Babe Zaharias Golf Course. If you would rather trade fairways for vineyards, then drive to nearby wineries like Murielle Winery or Tarpon Springs Castle Winery. If you want to extend that grape adventure, then make sure to also check out Florida Orange Groves Winery and The Florida Winery.
It's easy to find your preferred vehicle. Sort rental cars by:
Price: We have prices starting as low as
Supplier: Choose from around 14 suppliers like Enterprise, Hertz, and more
Category: Choose a compact for the best in gas mileage and price or go all out with a luxury ride to make your trip one you soon won't forget
AARP Member Exclusive: We have special, members-only rates on some the most popular vehicle types
In a few clicks you'll be well on your way to exploring Tampa Intl..
Reserve your rental car
A car rental in Tampa Intl. lets you experience every hot spot you traveled all this way for, while avoiding the effort you'd spend waiting for taxis and trolleys. As soon as you book through AARP Travel Center powered by Expedia®, you'll enjoy the greatest deals on the vehicle you choose, whether it's a Jeep for yourself or a minivan space for the group you're with. Your AARP Discounted Rate will have you returning home with more cash in your wallet and more memories to share. Book now and get ready to see Tampa Intl. from the driver's seat.