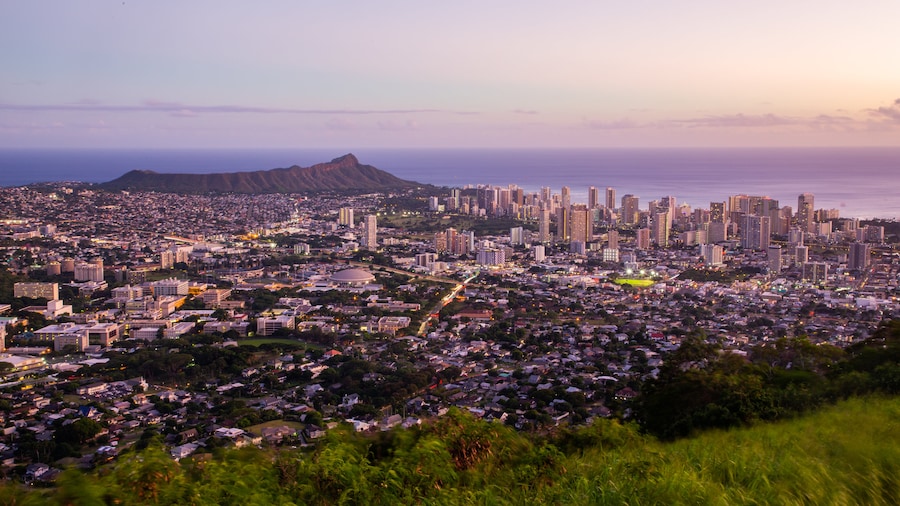 Top Honolulu Car Rental Deals
Don't see what you're looking for?
See all car rentals in Honolulu
View all cars
Rental Cars in Honolulu
After all the time you've spent getting to town, you'll be eager to set about taking in all the city has to offer. A car rental can help save you time by not waiting for a cab or navigating public transit. Start your holiday off with a sense of liberty and independence by reserving the car or truck you want at a fantastic discounted rate through AARP Travel Center powered by Expedia®. Honolulu is waiting for you.
Hit the streets in Honolulu
You're going to be glad you rented a car while traveling to Honolulu. This town isn't a massive metropolis, but it's also not some quaint village. We think it's just right for when you need some reprieve from the hustle and bustle of a big city, but still have plenty of options to keep you entertained during your stay. With four golf courses less than 10 miles away, you may want to upgrade to a full-size or SUV to store your golf clubs. Grab your best driver and hit up courses like Oahu Country Club, Walter J. Nagorski Golf Course, Ala Wai Golf Course, and Honolulu Country Club.
Searching for the rental car you want has never been easier. You can sort by:
Price: On a strict budget? No problem; we have rates beginning at
Rental company: We work with some of the most trusted brands in the business, like Hertz and Enterprise. You can choose your vehicle from around 29 suppliers.
Car type: Choose a hybrid for the best in Mpg and price or do it up with a luxury ride to make your vacation nothing but the best
AARP Member Exclusive: Leverage your membership to get some of the best deals on a Honolulu car rental
In a few clicks you'll be well on your way to exploring Honolulu.
Book a Honolulu car rental today!
A car rental in Honolulu lets you experience the areas you've eagerly anticipated, while saving the time you'd spend waiting for buses and rideshares. As soon as you book through AARP Travel Center powered by Expedia®, you'll enjoy fabulous discounts on the vehicle of your choosing, whether it's a Jeep for yourself or a van roomy enough to hold the group you're with. Your AARP Discounted Rate will have you departing Honolulu with more money in your wallet and more moments for a lifetime. Book now and enjoy Honolulu at your own pace.