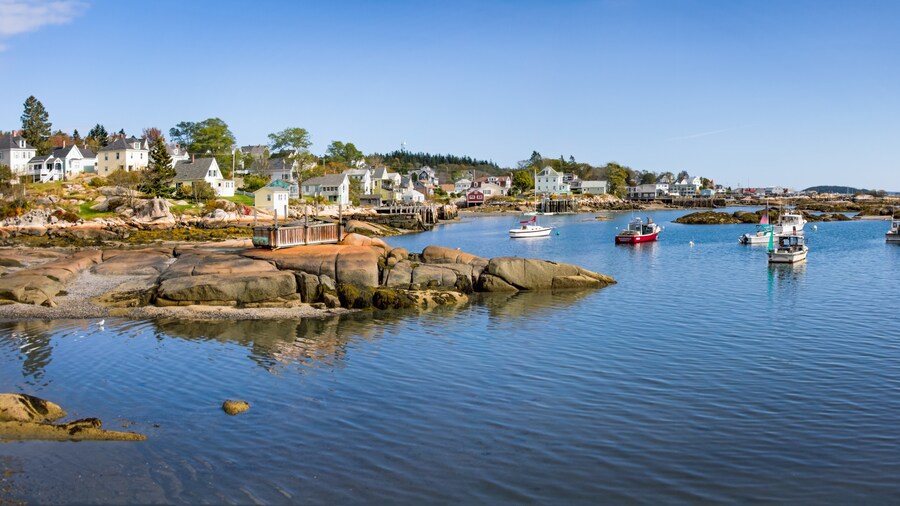 Choose from AARP Discount Camden Hotels with Free Cancellation
Lowest nightly price found within the past 24 hours based on a 1 night stay for 2 adults. Prices and availability subject to change. Additional terms may apply.
Guide to Camden Hotels
Are you staying in Camden to take your grandkids the sights, or for a much-needed trip? AARP® Travel Center Powered by Expedia® can assist you in getting the hotel of your dreams at a good rate. There is a wide variety of lodgings for you to pick from. You can take advantage of your AARP membership benefits to book a hotel that is near the sights you want to see, or a 5-star accommodation that puts on the ritz. There is plenty to do and see in Camden, and as a valued member you can save a ton on your vacation.
Get Ready for Your Camden Vacation
There are 348 hotels to choose from in Camden, with suggestions to peruse so you and your fellow vacationers can see previous guests' vacation tips and ideas for your stay in Camden. Once you get settled in your Camden hotel, you can investigate all the possible things to do in the area. You can ask your hotel's concierge or click on our "Things To Do" tab if you are unsure where start off your vacation in Camden. Begin with an a journey into Camden's past. There are 4 historical sites around this city. Start by visiting MERCANTILE (schooner), GRACE BAILEY (two-masted schooner), or STEPHEN TABER (schooner) , which provide a detailed look into this city's fascinating history. Wherever your vacation takes you, you will spend more time making the most of your trip when booking with AARP Travel Center Powered by Expedia.
Book Your Accommodations with the AARP Travel Center Today
We will make it convenient for you and your family to schedule your next hotel stay. Whether you're traveling for work or to relax, we're going to make sure that you get the best deals available. So when you are ready to book your trip and see Camden's or , we'll help you get everything booked for you and the family. And you won't have to fret about breaking the bank to have a great time, thanks to our discounted vacations. With AARP, you'll look forward to planning your next vacation. You will feel good during your entire vacation. Why? You scored the best deal possible. Both you and your wallet will smile when you book with AARP Travel Center Powered by Expedia.